Eleazar Magallan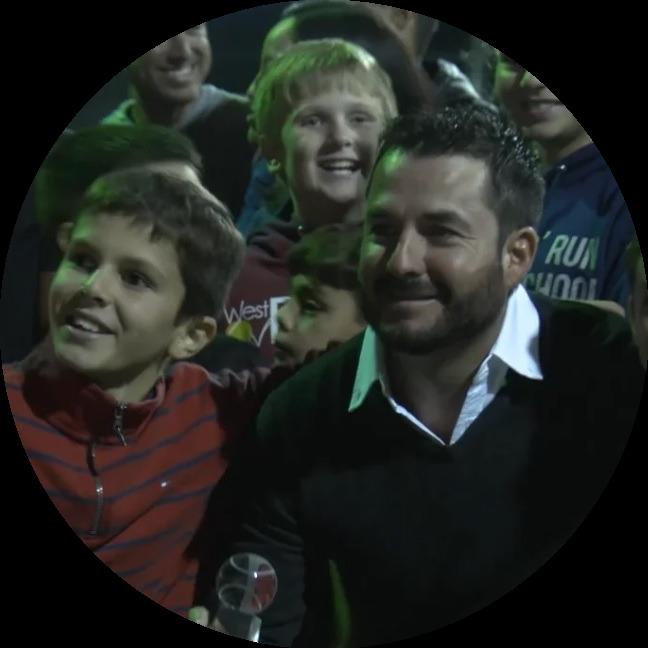 Working with Diadem as a coach of an academy with a wide range of players has been phenomenal. Half of my students have converted to Diadem due to the quality of the strings and rackets and using the Premier ball day has decreased by costs significantly with the longer durability compared to other brands I used before.
Eleazar Magallan
USTA Coach of the Year - 2018
Darryl Smith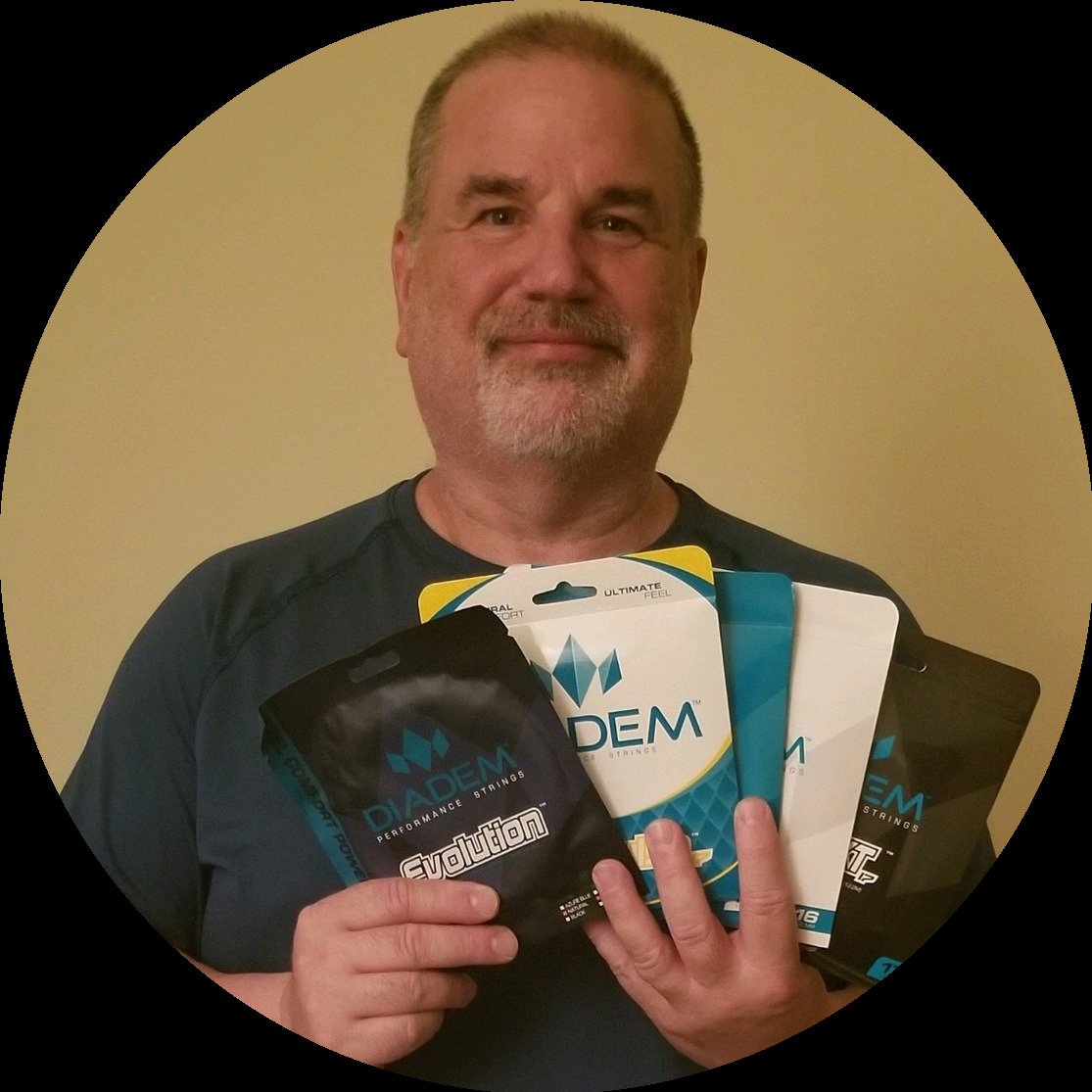 I first added Diadem strings to my business at the end of January this year and I have to say without hesitation it is the best line of strings I carry. Since adding the Diadem string line 60% of all the racquets I string are Diadem - there is a string for every player! The poly strings all hold tension very well, offer ridiculous spin and power, yet don't have the overly stiff feel of most of the polys on the market. As far as the multi-filaments go- I personally play with the Impulse, as it offers unmatched feel and power. The Evolution is a very unique nylon string that is perfect for any hybrid. The entire Diadem line of strings is a must have for anyone in the tennis stringing business.
Darryl Smith
Owner, Columbia Tennis Stringing
WILL TSANG
I stumbled across Diadem through one of my students who ask me to string their racket. At first feel i knew its going to be a crisp but was amazed by the ball bite it gets. I have tried and tested all the Diadem products . My big banger players use Solstice and Elite without any arm issue.. This string feels hard but its actually really comfortable. My intermediate players are using the solstice as mains and impulse as cross. Great ball pocketing and feel were the feedback. Star shape, amazing spin potential. Comfortable, strings made for the next level!
WILL TSANG
LTA, RPT, PTR TENNIS COACH IN HONG KONG
MICO SANTIAGO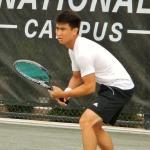 I've tried every shaped string in the market from Solinco's Hyper G, Revolution and Tour Bite; Volkl's Cyclone Tour and Ytex's Quadro Twist. The problem with Solinco's Hyper G and Tour Bite is that it had too much bite and spin with not enough power; Ytex Quadro Twist had a similar problem and was also too stiff. Finally I tried Volkl Cyclone Tour, which I used for most of my career, but what it gained in playability it lacked in any kind of feel, too soft and lost tension very quickly, especially when I played tournaments in humid conditions over in Asia. The Goldilocks of shaped poly string out there, Diadem hits all the marks for me and this will be my string of choice for the foreseeable future.
MICO SANTIAGO
ATP TOURING PRO - CAREER HIGH 684
ALEXA GLATCH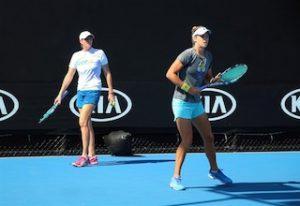 I had seen a few players playing with Diadem strings and heard that they had a unique shape. The first time I tested them I knew right away that these were the best strings I had ever played with. I feel like I can get more rip on the ball and they are very powerful strings. The two main factors for me when it comes to strings are how good do they feel on my slice backhand and how fast is my serve. I switched the very next day!
ALEXA GLATCH
WTA TOURING PRO - CAREER HIGH 98
OREN MOTEVASSEL
I have tried, over the past 25 years, a wide range of poly string and I have to say Diadem is definitely the best one out there. The grip, feel and spin production it has on the ball is not found on any other string and its probably the softest poly around which is also huge if you have any elbow/arm pain. Thank you Diadem!
OREN MOTEVASSEL
ELITE TENNIS PROFESSIONAL - PLAYER - CONSULTANT
Phaedra
Wanted to let you know that I've fallen in love with the Diadem strings you put on my racquet 😊🎾 I've been killing it on the tennis court💪. I can definitely feel the strings grabbing the ball and giving me more spin. Hope you are doing well and hope to see you on the court soon🎾
Phaedra
Darryl Smith Stringing Customer
Keith Dunlop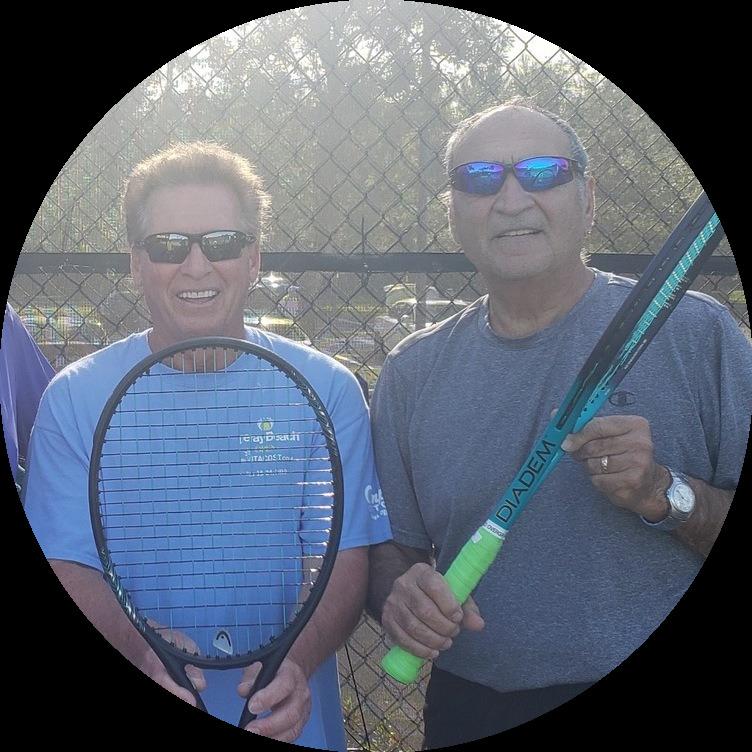 I run the longest running prize money tennis tournament in the USA - The Turkey Bowl. We used the Diadem Premier ball and only had one player out of 150 complain and he lost first round and blamed it on the ball. I now use it exclusively at my club. I have also brought demos of the Nova and Elevate to my club and almost everyone who tried the demo has bought a new one.
Keith Dunlop
Director of Turkey Bowl/Valencia Reserve
Scott Linn
The Diadem Elite XT string has been as good as any string we have used in over 20 years as a collegiate tennis coach running a Men's and Women's Tennis Program. Recently, our teams have reached the NCAA National Championships 15 times in the last 10 years, and I am happy to say that the Diadem Elite XT has been in our players racquets. Also, our players love the Diadem Pro Touch Over Grip. Tourna Grip has normally been the grip of choice but the majority of our men's and women's tennis players at MSU-Texas prefer the Diadem Pro Touch Over Grip. Diadem's Customer Service, Quality and Prices are fantastic. We appreciate all that they have done for our Nationally Ranked Program at MSU-Texas
Scott Linn
Head Men's and Women's Coach at MSU
Korey Lovett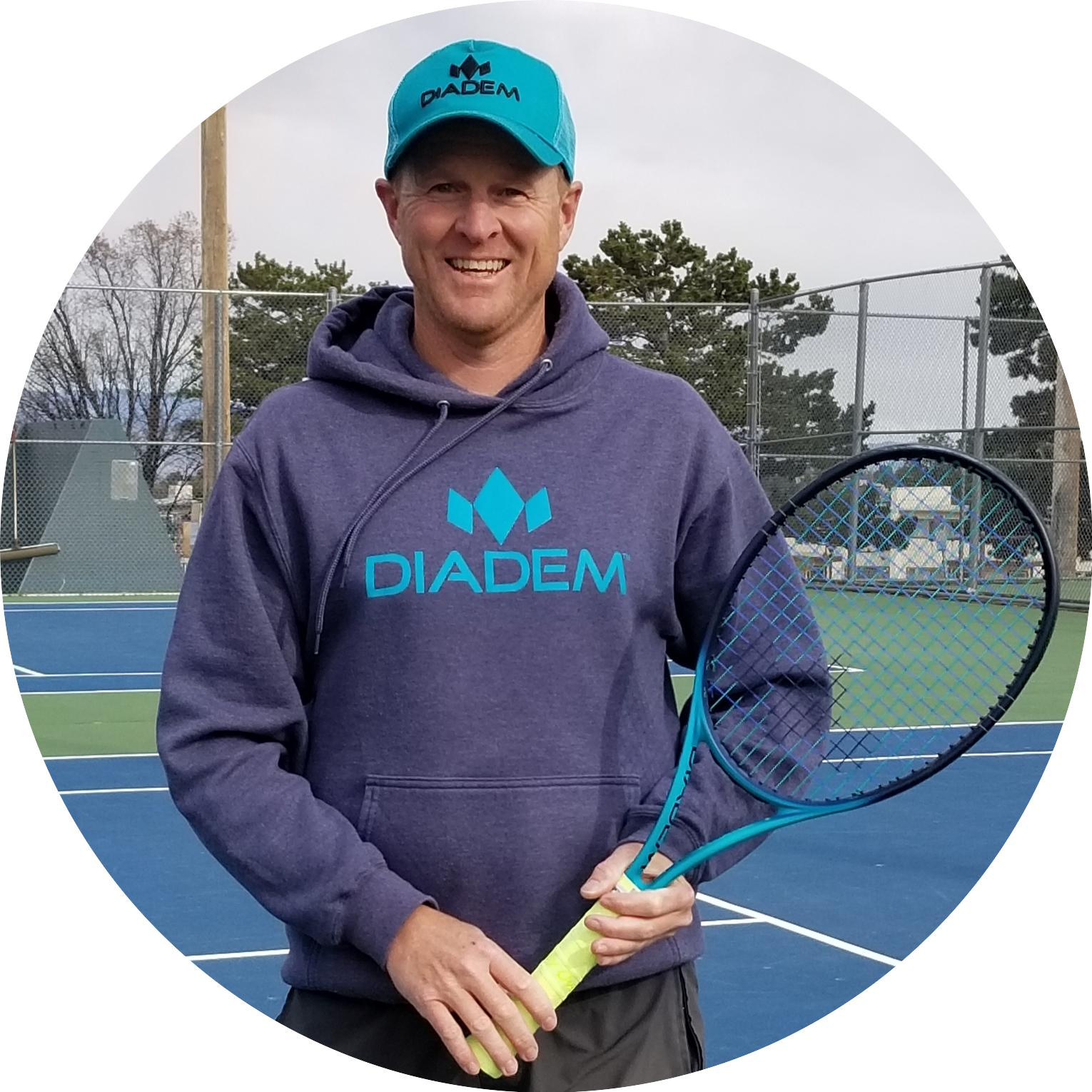 Since joining Team Diadem, the quality of my Nova Plus has exceeded expectations. It's a perfect blend of power and control along with the my 16 gauge Solstice Power string. The string is by far the favorite one I've used in my career as it really grips the ball while also still giving me plenty of power.
Korey Lovett
ATP Touring Pro - Ranked 308
Joey Eskridge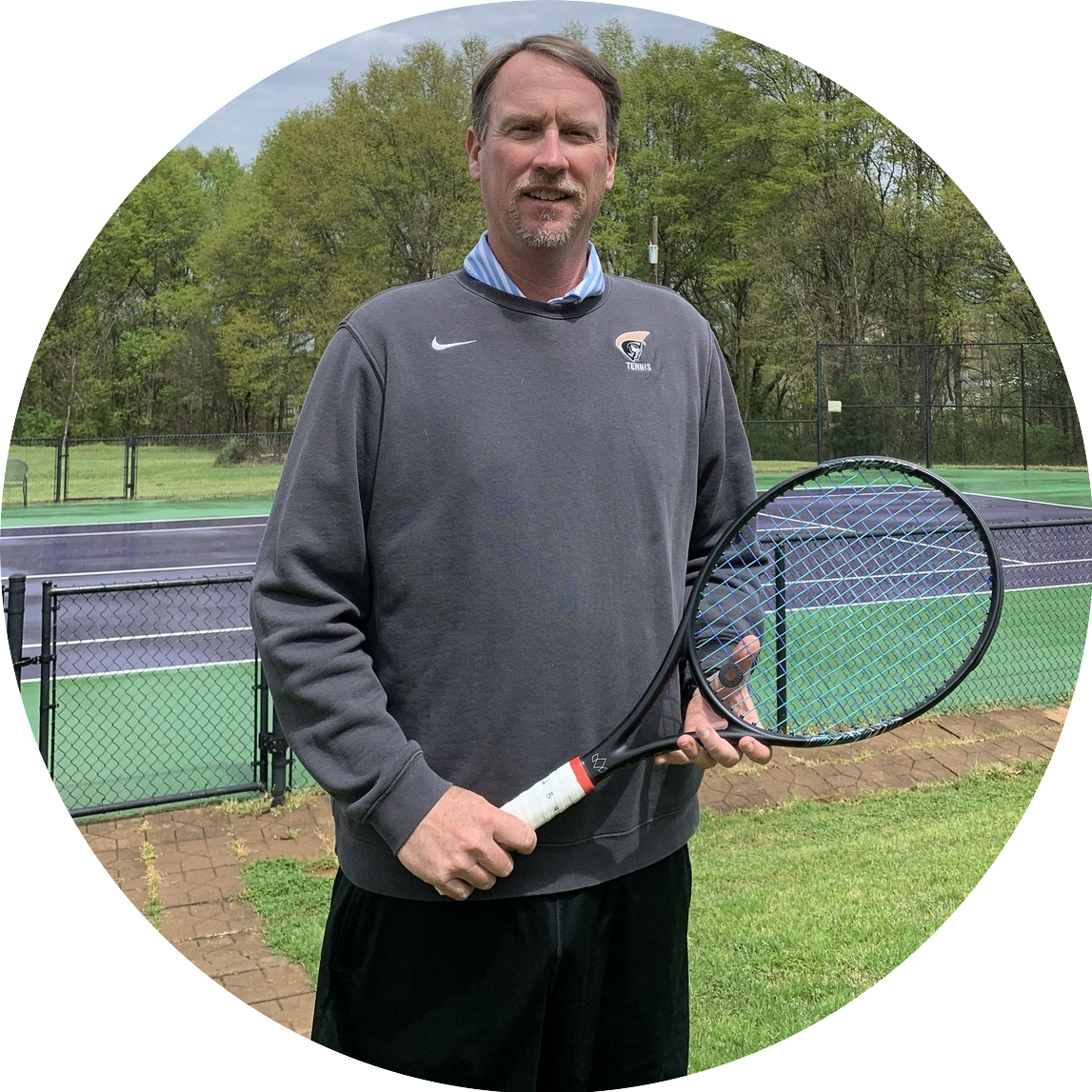 I have been in the tennis industry for twenty five years and when I got the first generation Diadem Nova I immediately feel in love with the racquet. Easy power and extreme comfort the Nova had both which made it standout out among the number of 100 square inch racquets on the market. It was a racquet that I could go from hitting with a 12 plus UTR player to teaching a 3.0 player with out changing frames. The new Diadem Nova is even better more stable than the first generation without adding any lead tape like I had to do to the first generation in order to hit against a heavier ball. The Nova is a racquet that anyone can pick up and play with. I am excited to be apart of the Diadem movement. I string the Nova with Diadem Solstice Power 17 gauge in the mains at 47 pounds and 17 gauge Evolution in the crosses at 50 pounds. The string is amazing the Solstice is sided so it helps with spin production and the Evolution is a softer multi filament string that gives great feel and control to the string bed. In Conclusion the new Diadem brand is one of the best out there and the quality is second to none from bags to sticks they have it all covered.
Joey Eskridge
Director of Tennis Anderson University, PTR, USPTA Elite
Felix Corwin
I started up with Diadem this last summer, playing with the Flash string and Nova racquet. I've been loving the feel I get with that combo and have been playing great tennis since joining the Diadem team. They are a great company and it's been a pleasure playing for them💪🏼😁 #teamdiadem #nova #flash
Felix Corwin
ATP Touring Pro - Ranked 558
Bill Gray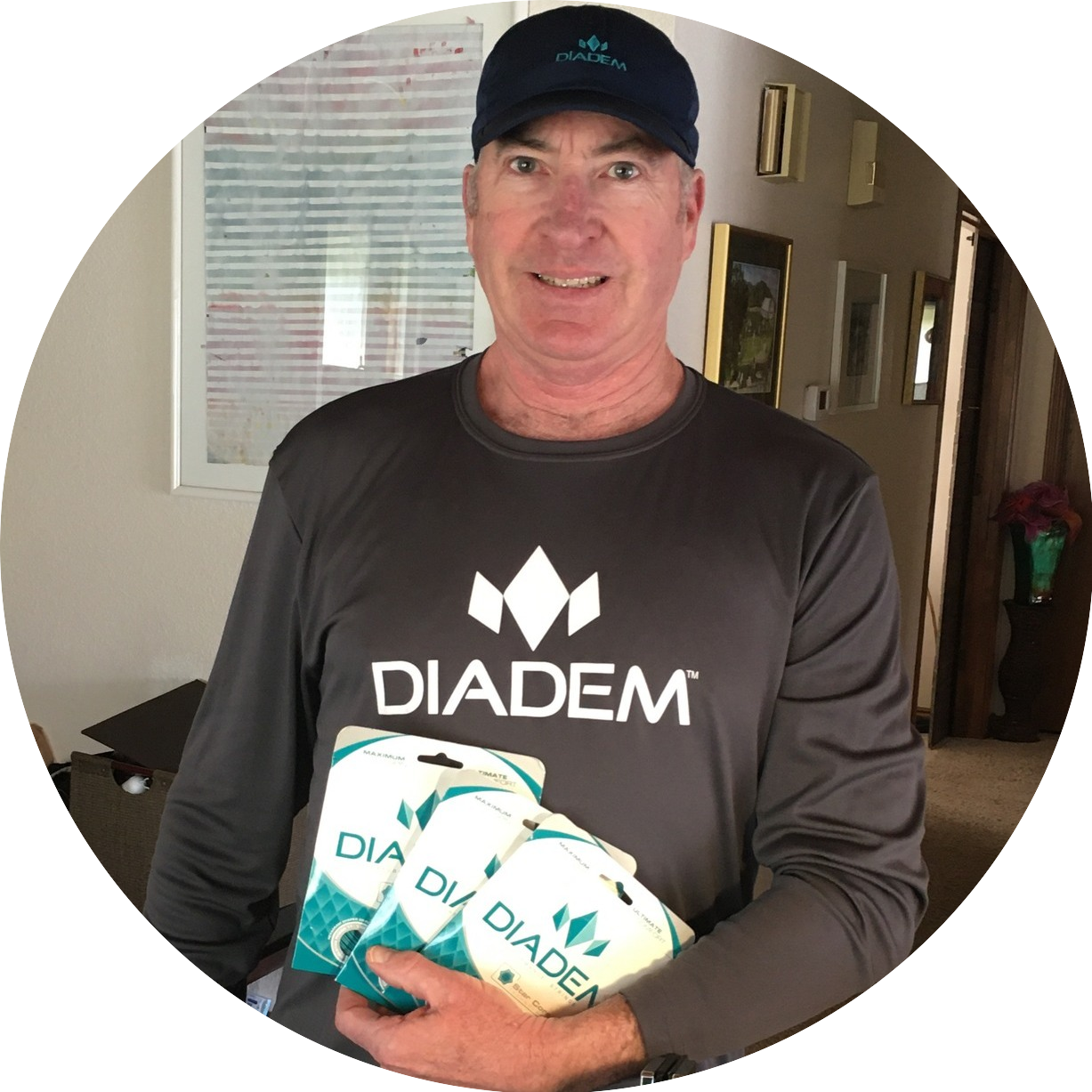 As one of the first USRSA certified stringers in the world, I have strung thousands of racquets over the years. Diadem strings have greatly impressed me with the unique feel of the Solstice line along with the durability and playability of the Evolution line. They've both been terrific sellers at my club and I can't recommend them enough.
Bill Gray
USRSA, USPTA
Alex Lebedev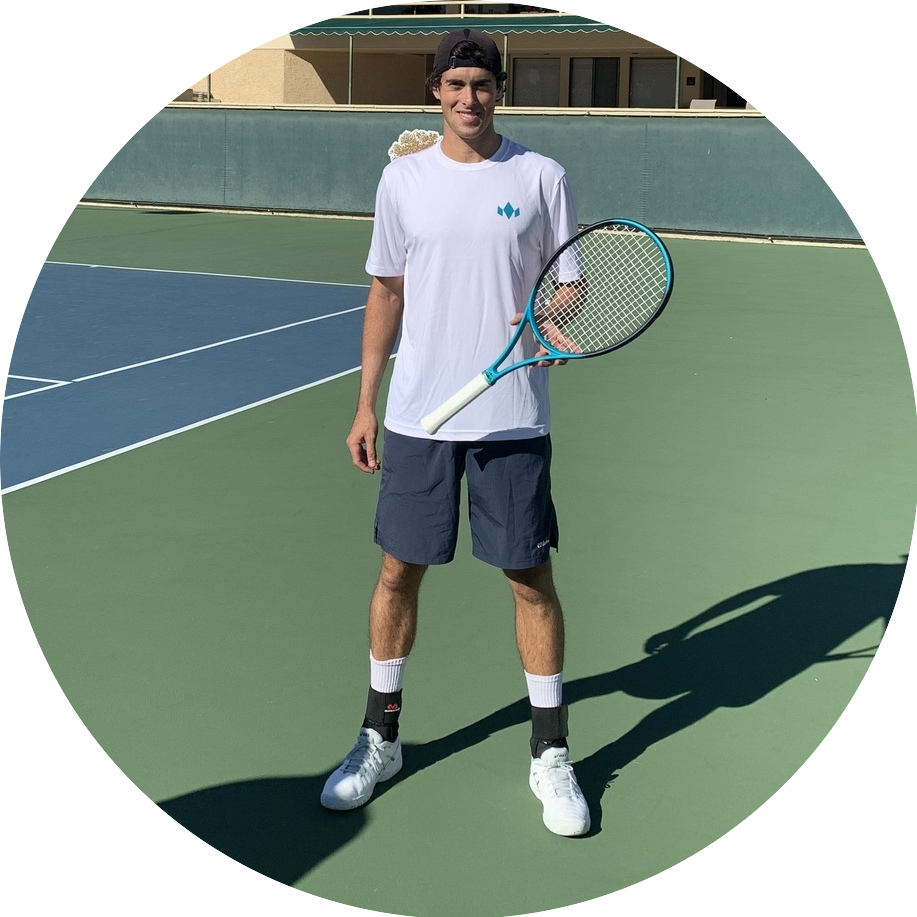 I became a part of Team Diadem this past winter and can truly say I'm playing the best tennis of my life with their equipment! As soon as I tested the Elevate Tour racquet, I knew I wanted to switch. The superb feel of the racquet, the responsiveness and durability of the strings, and the easy power you receive are only a few reasons to love the equipment. Plus, the color scheme is sweet! Everywhere I go, people ask me about my racquet and string combo, and I'm always happy to show them why I love it. I also really appreciate the hospitality and the kindness of the people in charge! I'm on the phone with AJ pretty often and overall, it's just a pleasure being part of such a great company. 🔹🔷🔹 #TeamDiadem #Elevate
Alex Lebedev
ATP Touring Pro - Ranked 831, Former #1 at Notre Dame
Boris Arias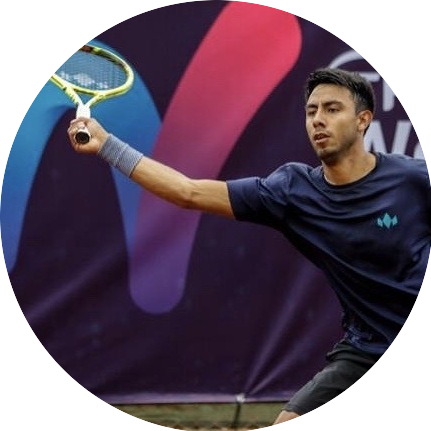 I've been using Diadem for 2 years now. Everything from the tennis and duffel bags to the wrist bands are high quality gear that give you confidence when you go on court to play. What i like the most are the strings. I've been using the Elite XT that give me a good feeling when I play. Its star shape get the ball to spin more, which is a perfect fit for my style of play.
Boris Arias
ATP Touring Pro - Ranked 251
David Rutherford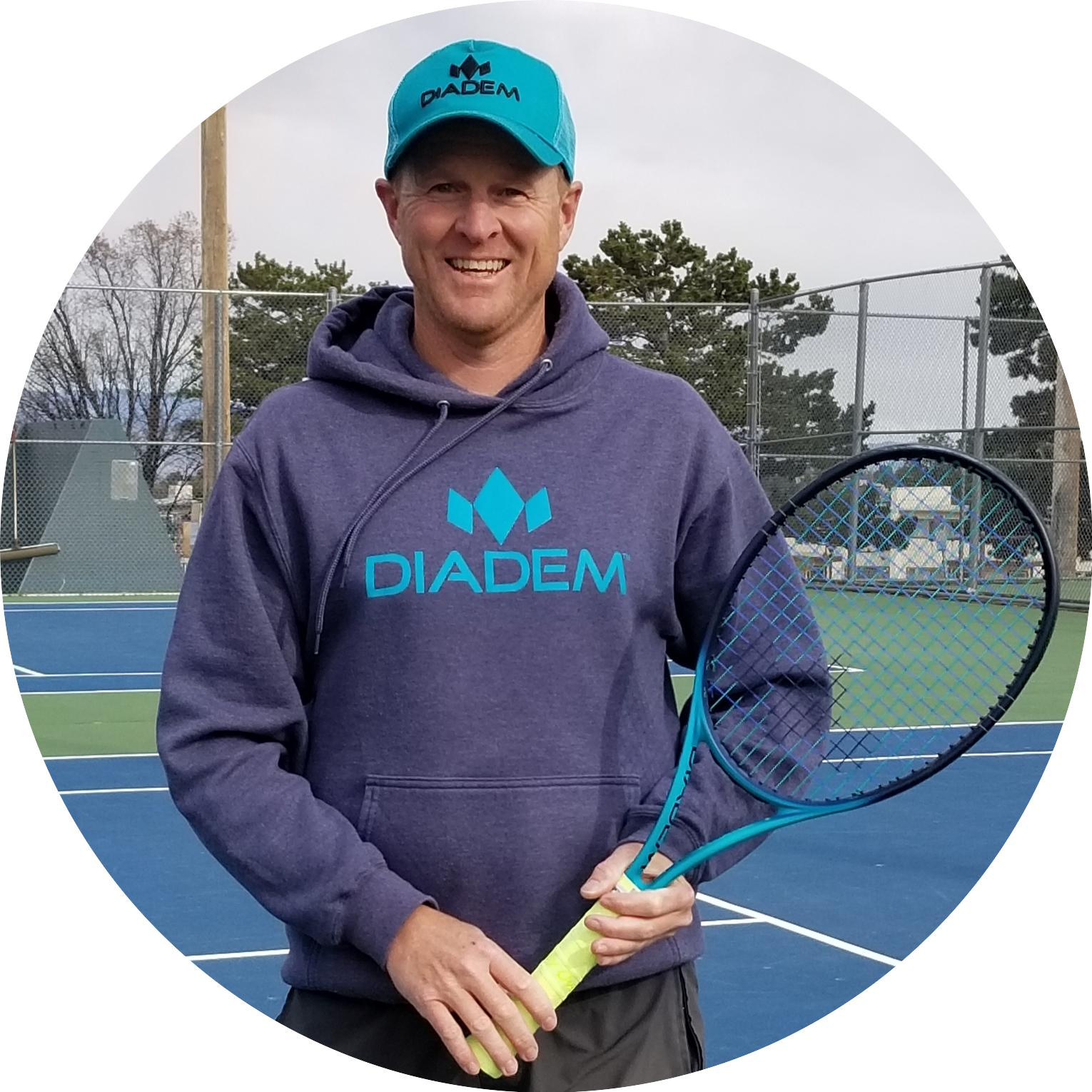 30 years of playing and coaching tennis, 30 years constantly chopping and changing my equipment I have finally found my perfect match – I found Diadem. I first came across Diadem when an opposition player suggested I try the Solstice string. I was immediately hooked, with the Solstice/Evolution combo I got more pop on my kick serve, more rip on my ground strokes and great feel on my volleys. When approached to try the racquet range I jumped at the chance - not only do they have an awesome paint job, the elevate tour has great maneuverability and power and the Nova for me is a great soft coaching racquet. The next step was to trial Premier balls and wow!! coaching and playing at ~7200 feet and during freezing conditions I am amazed at how responsive and durable they are. I now recommend the entire Diadem range to all of my clients, I even have my mother-in-law representing the brand with racquets, bag and clothing in New Zealand!!
David Rutherford
Head Coach - Atomic Tennis
William Wert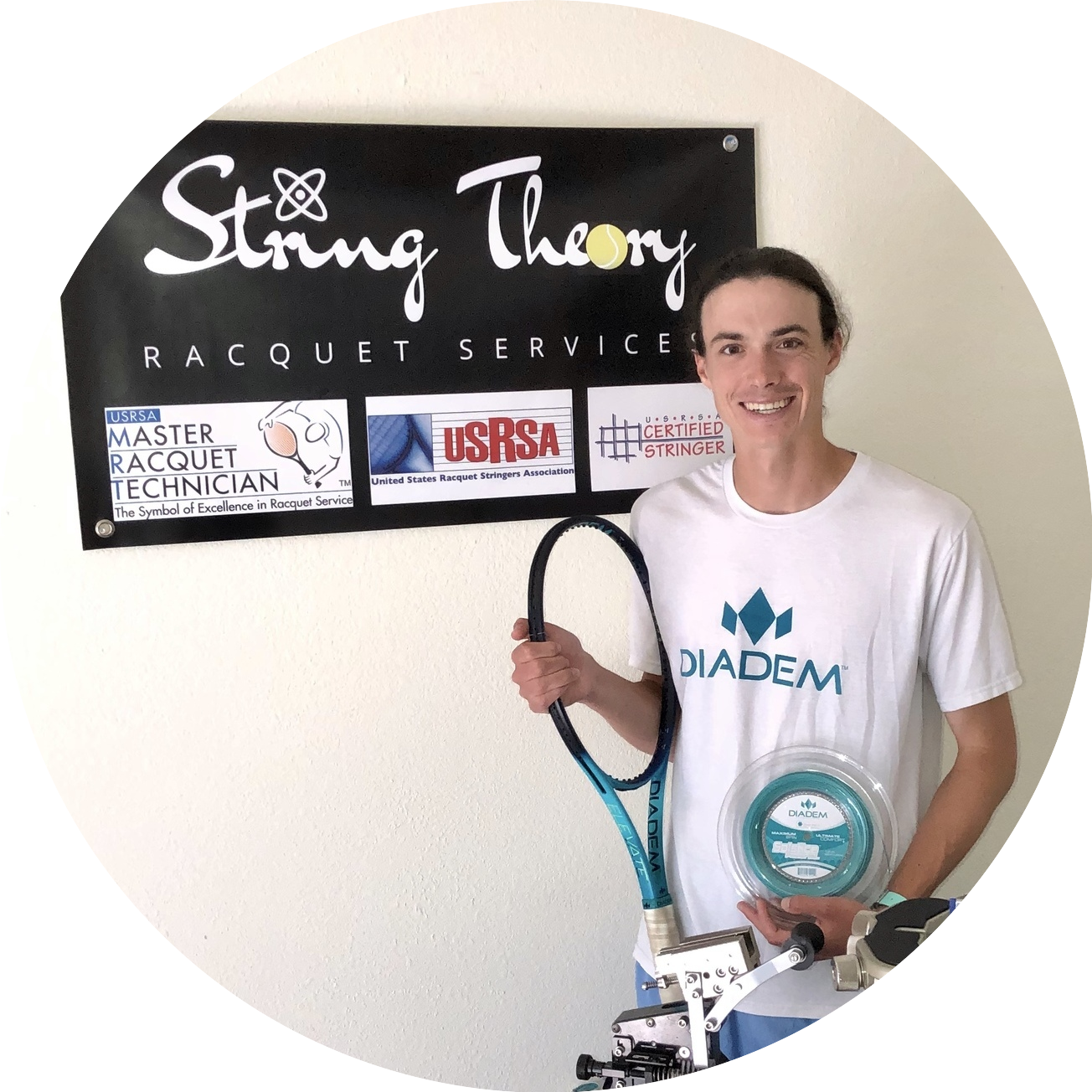 When I first came across Diadem 3 years ago, their bright blue strings caught my eye immediately. At that point I believe they were mostly producing strings, grips, and accessories. I quickly realized that the immense quality and care that went into developing their products was something you seldom come across in the tennis industry. Fast forward 2 years, I have my own small racquet tech and stringing business, and the owner reaches out to me. We met in Charleston, SC to hit and discuss racquets that were in production. I never thought I'd stray away from my 18x20 Head Prestige MP, but as soon as I picked up the Diadem Elevate 98, it felt like an extension of my arm. Controlled, crisp, stable, but with just enough pop to put your opponent on their heels. From that point on, the Elevate was my racquet of choice. I now carry an array of Diadem products, including racquets, strings, grips, and accessories. I highly recommend Diadem products to both new and veteran tennis players alike because they offer different racquets and strings for a wide range of players! Diadem is becoming a household name in the tennis industry, and the quality of their products is above and beyond anything I've seen to date. Give them a try, you won't be disappointed!
William Wert
Director of Tennis, James Island Yacht Club - USRSA MRT, CS, PRA
Maksim Tikhomirov
Diadem offers many great quality products but the people behind it are what truly makes it special. They make you feel part of the family and they do everything they can to help you. I've been one of their sponsored players for many years and I hope many more to come
Maksim Tikhomirov
ATP Touring Pro - Ranked 583
Jason Brown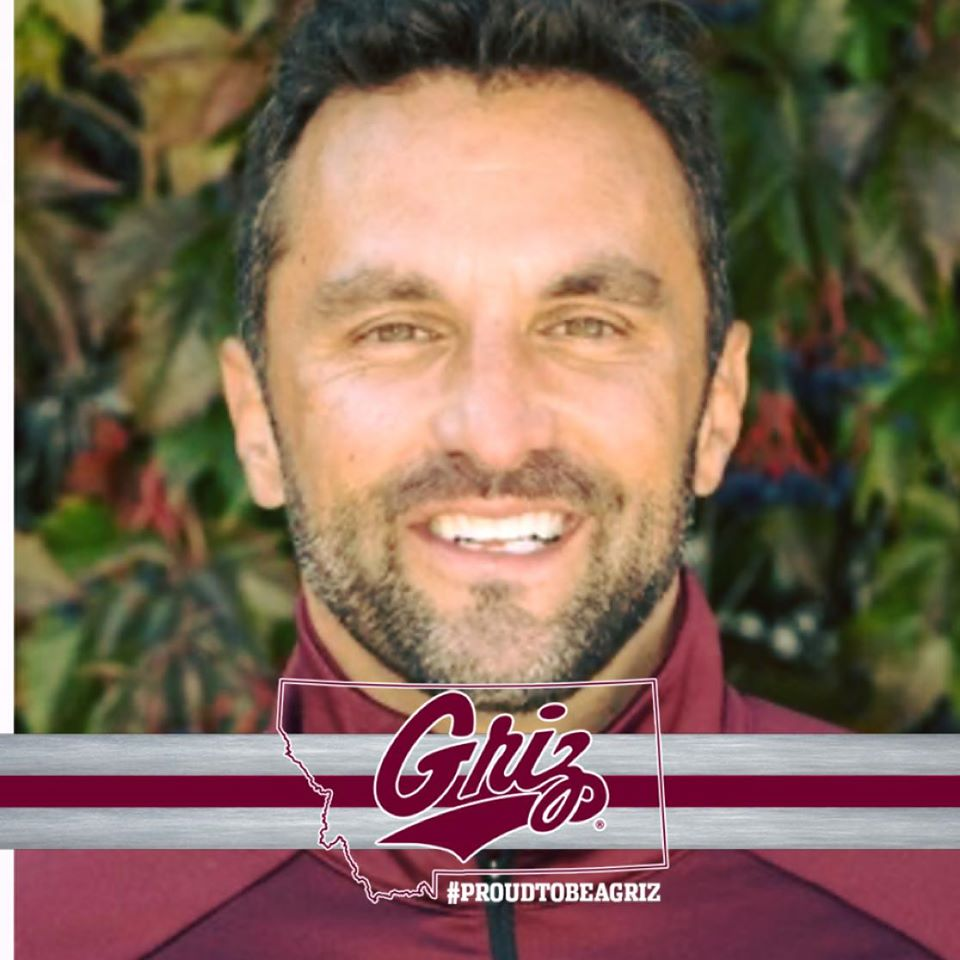 Diadem's products are the future of tennis. I was first truly introduced to them on court last year when our number 1 player here at the University of Montana switched to the Elevate Tour and instantly saw massive benefits in both his serving power and feel around the net, an amazing combination, The ease of entry to hitting with both the Nova and the Elevate is immediate from ball one that you strike and the entire Diadem string line provides the perfect blend of power, control, durability and most importantly comfort. I am so excited to be a part of Team Diadem moving forward and watch as their superior line of balls takes over as the industry standard as well. After personally switching to the Elevate I simply can't hit with any other frame at all, all other racquets now just seem far inferior to the product Diadem is making. If you want the best products in tennis today you only have to look to this company and no further.
Jason Brown
Head Men's Coach at the University of Montana Big Sky Conference Coach of the Year 2018
Ken Funderburk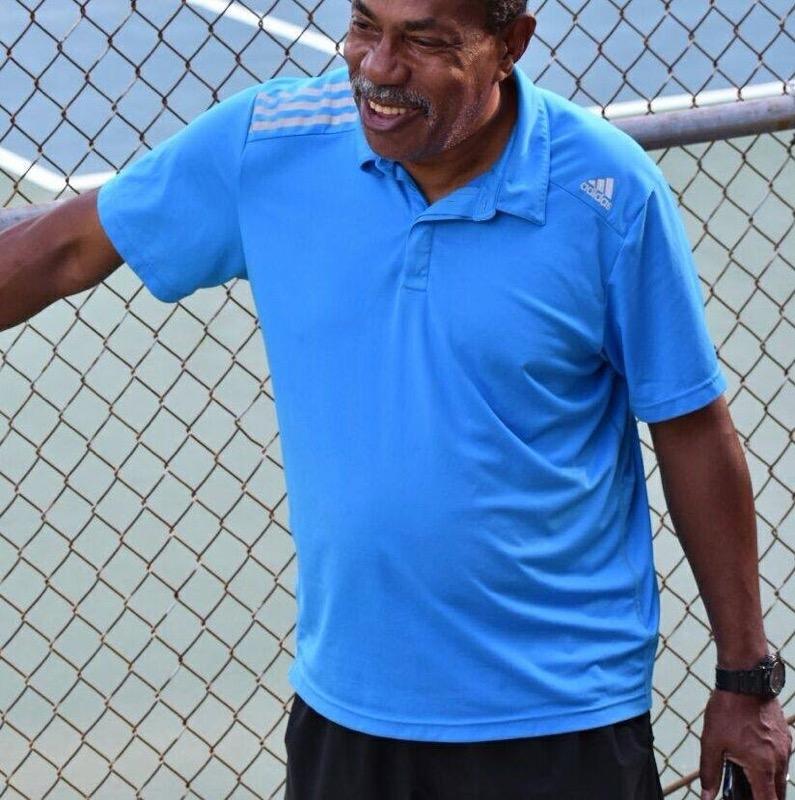 I ABSOLUTELY love the Elevate Tour! I thought I would never switch rackets after playing with Wilson for 50+ years! Love the racket!
Ken Funderburk
Owner and CEO at Break Point Tennis Academy
Jay Reyes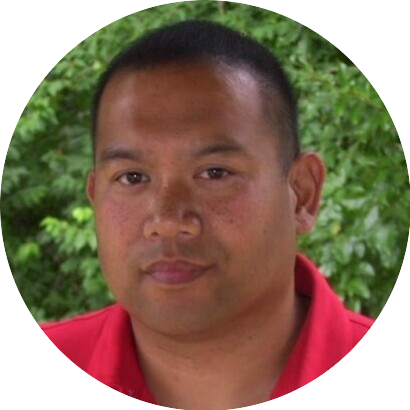 From my students: 1) 17 year old female varsity player, smooth compact swings lacking a little firepower and spin. She picked up the Nova FS and would NOT put it down. She hit with more depth, power, and spin - definitely felt the Solstice grab the ball. Will order a Nova for sure. 2) 13 year old, non-athletic and pretty skinny. Has a little tendonitis from too many video games. Did a lesson with his new teal Rise, and was able to swing freely with no pain. Mom was very happy 3) 50 year old female, beginner. Elbow issues. Bought bought a Nova FS based on my recommendation and LOVED it. Said it felt comfortable and easy on her arm, even on off-center hits 4) 15 year old JV female looking to move up to varsity. Loves the net. Demoed the Nova FS Lite. Warmed up before her tournament doubles match and would NOT put it down. Crazy! Played a match and won with a racket she'd never used. She is a net player, and her volleys were very solid with less effort. Groundstokes were laser beams. Serve took a little bit to get used to the balance, but once she adjusted, she didn't doublefault once. 5) 46 year old intermediate male looking to get back into tennis. Very athletic and strong. Gravitated towards the Elevate Tour. Took big cuts at the ball, and loved the stability of the added weight, plow through, and control. People are really enjoying having the best of both worlds: high performance with comfort.
Jay Reyes
Missouri Tennis Instructor and Racket Stringer
Samuel Frizelle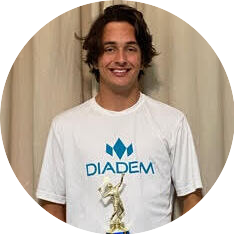 I played in an L4 this past weekend in Daytona Beach, and ended up winning the whole thing, including beating the state champion in the finals. I could not have done it without the exceptional quality products that Diadem has provided. My rackets, strings, grips, and clothing all held up exceptionally well the entire weekend, and I really enjoyed getting to tell people about Diadem.
Samuel Frizelle
Sponsored Junior Player