Diadem - now also in Europe / Middle East / Africa
Why Diadem?
At Diadem Sports, we design and develop industry-leading technology to improve and
further promote the sport of tennis. Our continuing mission is to provide superior performing
tennis equipment for players of all levels across the globe. We are commited to helping players and coaches elevate their game and maximize their success. Our goal is to become the #1 globally recognized tennis brand.
Our Tennis Rackets
Developed with performance in mind, each of our rackets has been carefully crafted for a specific type of playing style. Whether your game commands power & explosiveness, or precision & control, we will have the best option to help take your game to the next level.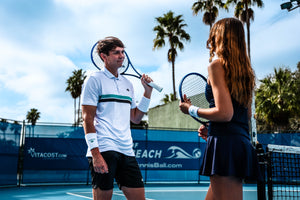 BECOME A DIADEM COACH / PLAYER
Team Diadem offers special programs for coaches, juniors and professional players.
Apply Today